Anatomy & Physiology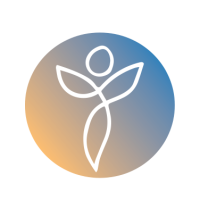 Essential Training Solutions Online Courses
FHT Accredited Anatomy & Physiology

Key Features of our FHT-Approved Level 3 Anatomy & Physiology Online CPD Course:


FHT-Approved Qualification Course *
20 CPD points
Perfect for refresher training or for new therapists who have chosen not to go down the RQF accredited course route
Fully supported
Free access to the ETS Resource Centre with links to videos, animation, and other resources to further support your study if you choose, without slowing you down
Interactive tutorials and online assessments mean you can study completely from home
Immediate online marking of assessments so no written assignments to be posted
No required attendance whatsoever
And we even guarantee your success!

* An FHT Qualification Course is a training course that follows the National Occupational Standard (NOS) and Core Curriculum for the therapy and one which qualifies the student to Practitioner Level. Therapists qualifying in an FHT Accredited therapist qualification are able to gain FHT Membership, insurance and qualification verification for registration with the regulator for complementary healthcare, the Complementary and Natural Healthcare Council (CNHC). Please note, holders of Anatomy & Physiology only, with no therapy qualification, can join the FHT as a non-practitioner member only, and cannot obviously be insured or join the CNHC.
Full Cost: £70
~~~~~~~~~~~~~~~~~~~~~~~~~~~~~~~~~~~~~~~~~~~~~~~~~~~~~~~~~~~~~~~~~~~~~~~~~~~~~~~~~~~~~~~~~~~~~~~~~~~~~~~~~~~~~~~~~~~~~~~~~~
FHT Approved Pathology
Key Features of our FHT-Approved Level 3 Diploma in Pathology, Online CPD Course:


FHT-Approved Short Course
10 CPD points
Perfect to gain new knowledge or for refresher training
Fully supported
Interactive tutorials and online assessments mean you can study completely from home
Immediate online marking of assessments so no written assignments to be posted
No required attendance whatsoever
Full Cost: £49.99
~~~~~~~~~~~~~~~~~~~~~~~~~~~~~~~~~~~~~~~~~~~~~~~~~~~~~~~~~~~~~~~~~~~~~~~~~~~~~~~~~~~~~~~~~~~~~~~~~~~~~~~~~~~~~~~~~~~~~~~~~~~~~~~
FHT Approved Health & Safety
This Federation of Holistic Therapists (FHT)-approved online Level 3 Diploma course is aimed at:


complementary health/beauty therapists who have taken an accredited qualification in Health and Safety in the past and wish to refresh to ensure they are still working according to the up-to-date legislation and current professional guidelines
complementary health/beauty therapists looking to expand their knowledge and obtain CPD points without taking a course that requires attendance

On successful completion of the online tutorials and assessments, an FHT-approved Level 3 Diploma from ETS is awarded, which merits 10 CPD points.

Full Cost: £49.99